Torre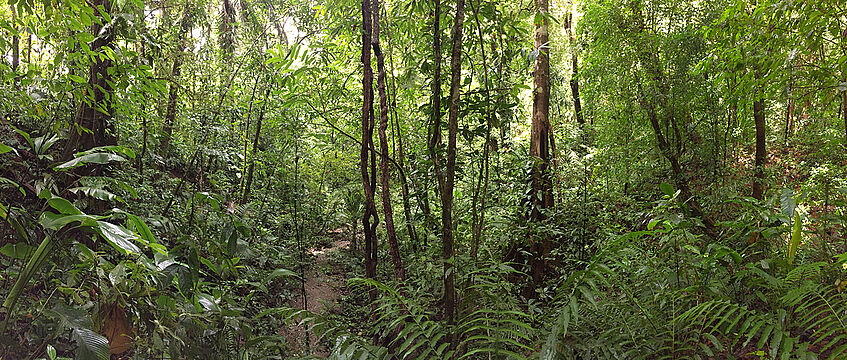 Overview
Area: 7ha

Location: approx. 400m NW of the field station, east of the path to the Rio Bonito. Ca. 80-130m asl.

Vegetation upon purchase: mainly primary forest, small covered areas are former forest roads that were abandoned in 1990.

Date of purchase: January 11, 2007. Gifted by the Verein Regenwald der Österreicher

Projects:
Forest conservation, trail system for the purpose of education and research.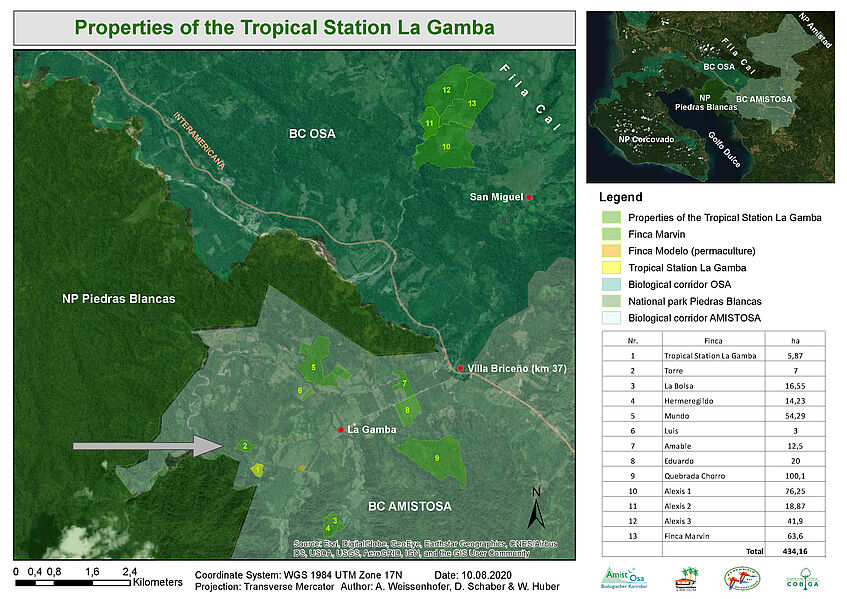 Description
The Torre property is located within a few minutes walk from the Tropical Field Station La Gamba and is designated for research and educational purposes. It contains a trail system that covers important small ecosystems of the lowland rainforest (ravine, slope and ridge forest). The property borders the National Park Piedras Blancas.