Finca Marvin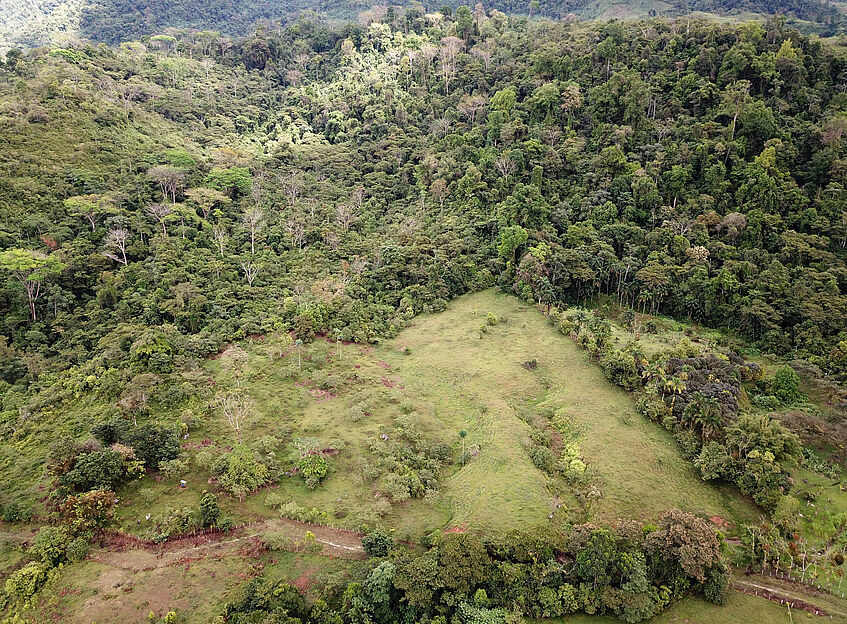 Overview
Area: 63ha

Location: San Miguel in the foothills of the Fila Cal, 390-480m asl.

Vegetation at purchase: Primary ravine forest, secondary forest, pasture

Date of purchase: August 6th, 2020.

Planned projects:
Forest conservation, water protection, reforestation and species enrichment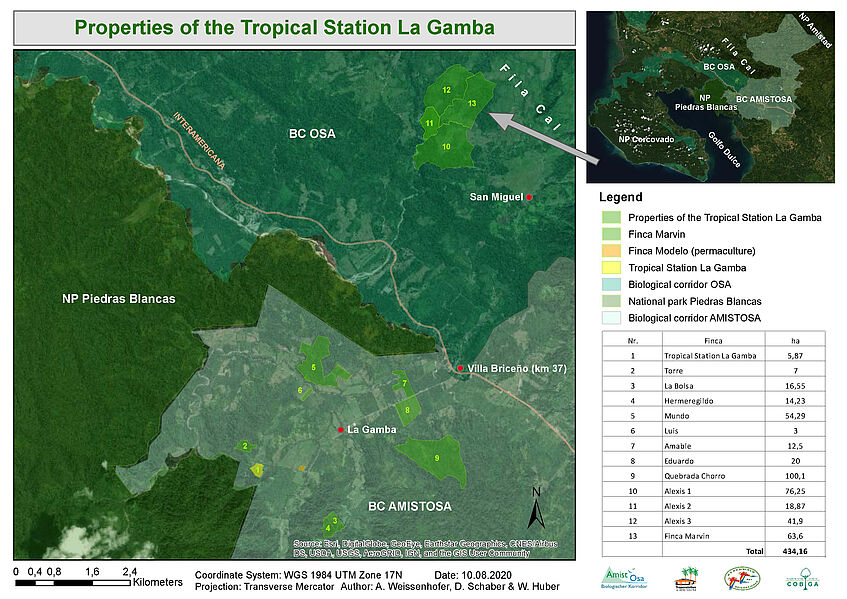 Description
The Finca Marvin lies in the foothills of the Fila Cal, a a limestone mountain range north of the field station with mostly unprotected primary montane rainforests (highest point is the Cerro Anguciana at 1.694m). The finca is situated 16km from the Tropical Field Station La Gamba at an altitude of 390m- 480 asl. This places the finca in the transitional zone between the lowland rain forest and lower montane rain forest and represents an important element of the COBIGA project.

The Finca Marvin has an area of 63ha and borders the Finca Alexis 1 in the south.The finca is richy structured and has areas of differing inclination and exposition. So far, no scientific research has been conducted at the finca.

The vegetation mainly comprises younger and older secondary forests (50 ha total). A primary ravine forest was conserved due to the steep inclination of the terrain along the Rio Esquinas. The flat part of the finca (ca. 4ha) was used as a pasture until the purchase on August, 6th 2020.

The Finca Marvin is reachable in less than an hour by a car with four-wheel drive (16km). The Finca Alexis, a farmhouse with overnight accommodations for research and conservation in the Fla Cal, is located nearby.