Buildings
The La Gamba Field Station is made up of six buildings: the main building, two accommodation blocks (Casa Matula and Casa Nueva), the comedor (kitchen and outdoor dining area), and the science room block and adjoining lecture theatre. The accommodation blocks are basic but comfortable, and are fitted with communal showers and toilets. Together, they sleep up to 37 people, and can therefore accommodate student groups and school excursions.

The tropical field station La Gamba also owns an outpost in San Miguel, the Finca Alexis.

For more information about the buildings, please click on the photos.
Technical and scientific equipment
Basic scientific facilities are provided, including a library, microscopes, binoculars, etc. Analyses can be carried out in the air-conditioned lab.
The tropical field station also provides a drying cabinet. Due to hight electricity costs, this is extra charged (USD 15 per day).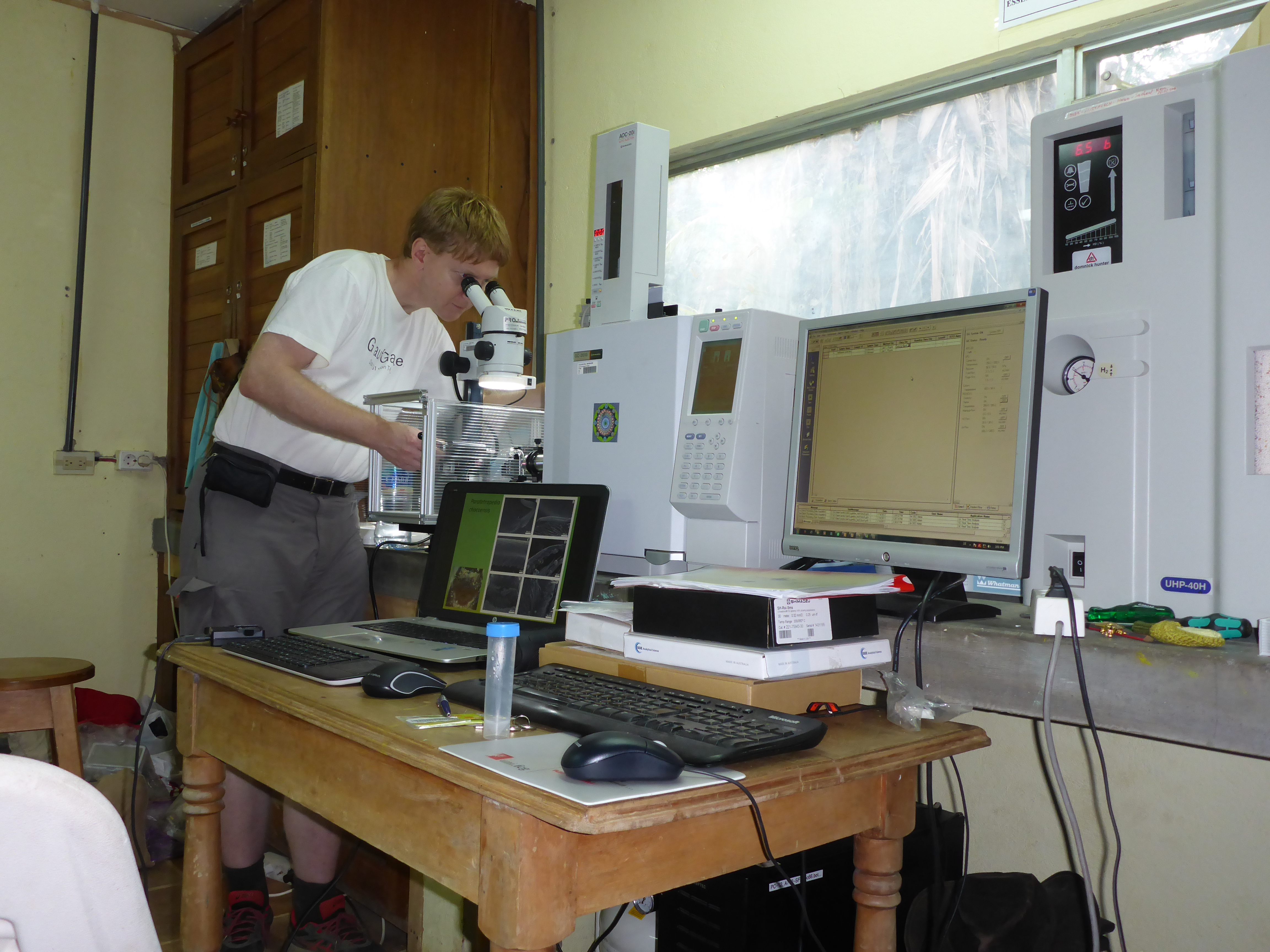 Garden
A large garden surrounds the buildings of the field station, in which tropical crops and various species from the neighbouring rainforest are grown. The orchid house contains a sizeable collection of local epiphytes. As well as being used for research, the garden is great for relaxing in – the semi-natural pond and adjacent gazebo form an oasis of calm.